A few months ago Google and T-mobile introduced the T-mobile G1 (aka googlephone). What makes this smartphone so special, is the fact that the operating system (Android) is open source. While most end-users wouldn't care about this, developers have more freedom in improving or fixing parts of the OS.
As usual we Europeans get all the 'new' electronic devices 6 months later than the US or Asia. Often these devices cost more as well (for example iPhones, PSPs, NDS) because someone decided that 1 USD == 1 EUR. Luckily I was able to get a T-mobile G1 just before I left the states 🙂 .
Today I released my first application on the android marketplace (something similar like the apple store). It is an IRC chat client called fIRC:
fIRC chat is a free IRC client.
Current features:
Connect to irc servers such as Freenode and EFnet
Supports only one channel for now
Only landscape mode for now…
Available user commands:
To change your current nickname: /nick changeme
To request a user list: /userlist
Todo:
Server message output
Multichannel support
PM support
A better way to visualize the userlist (another listview?)
Nicer GUI for the chat area
A few screenshots: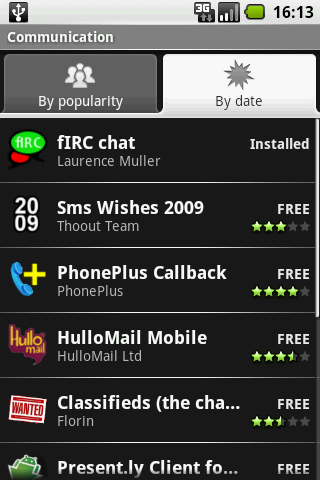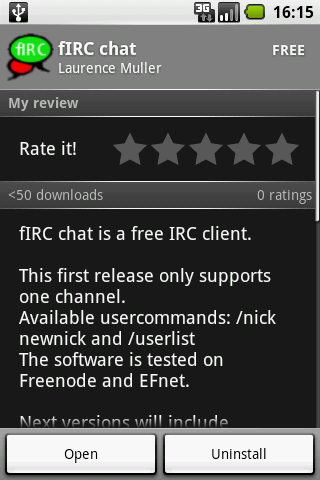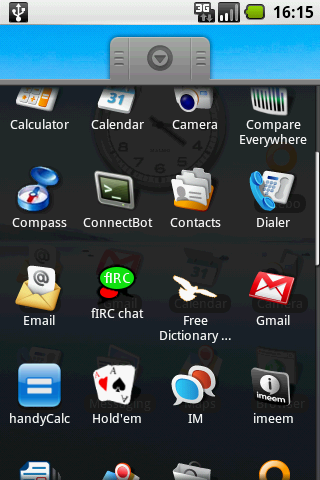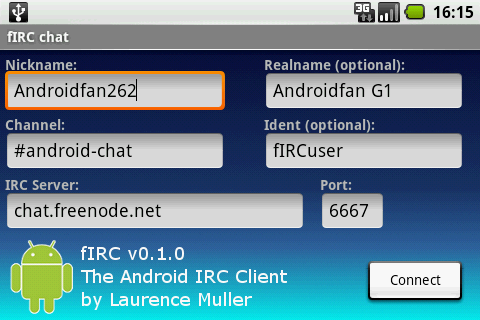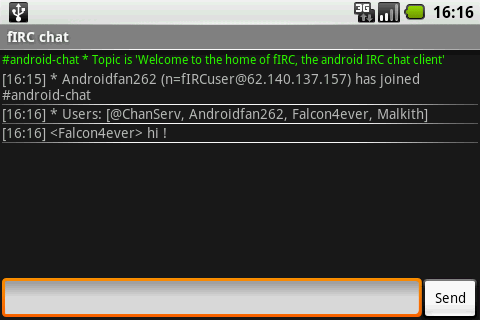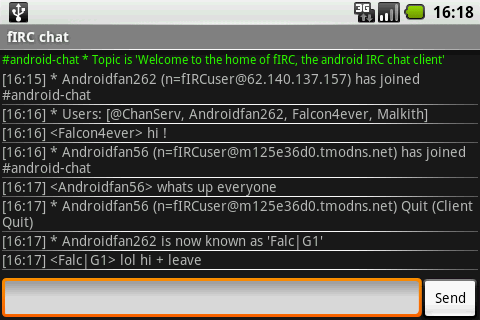 Suggestions, bug reports and comments can be posted here. The project page can be found here.