Since my graduation back in 2008, I have been working on different research projects at universities. Some of them got published, others never left the 'prototype' stage.
Recently I started to organize the footage I made and collected over the years and decided to put some of it online. To maintain the overview, a new section has been added to the site: Research Projects. It includes most of the projects I have been working on at the University of Amsterdam (UvA) and Harvard University.
Each project includes a short description, pictures and a video. Enjoy!
(Click the project title for more information)
This project introduces the Interactive Network concept and describes the design and implementation of the first prototype.
Twilight is an interactive graph exploration tool for multi-touch systems. Twilight provides a flexible environment that can be used to visualize and analyse graphs and networks found in the computational science.
This projects involves the visualization of large phylogenetic tree structures such as the ones found in the Tree of Life. By combining high performance computer graphics with multi-touch input interaction methods, his project will create an interactive exploration environment that allows us to view the data interactively and in different representations. This research will lead into a better understanding of the evolutionary tree.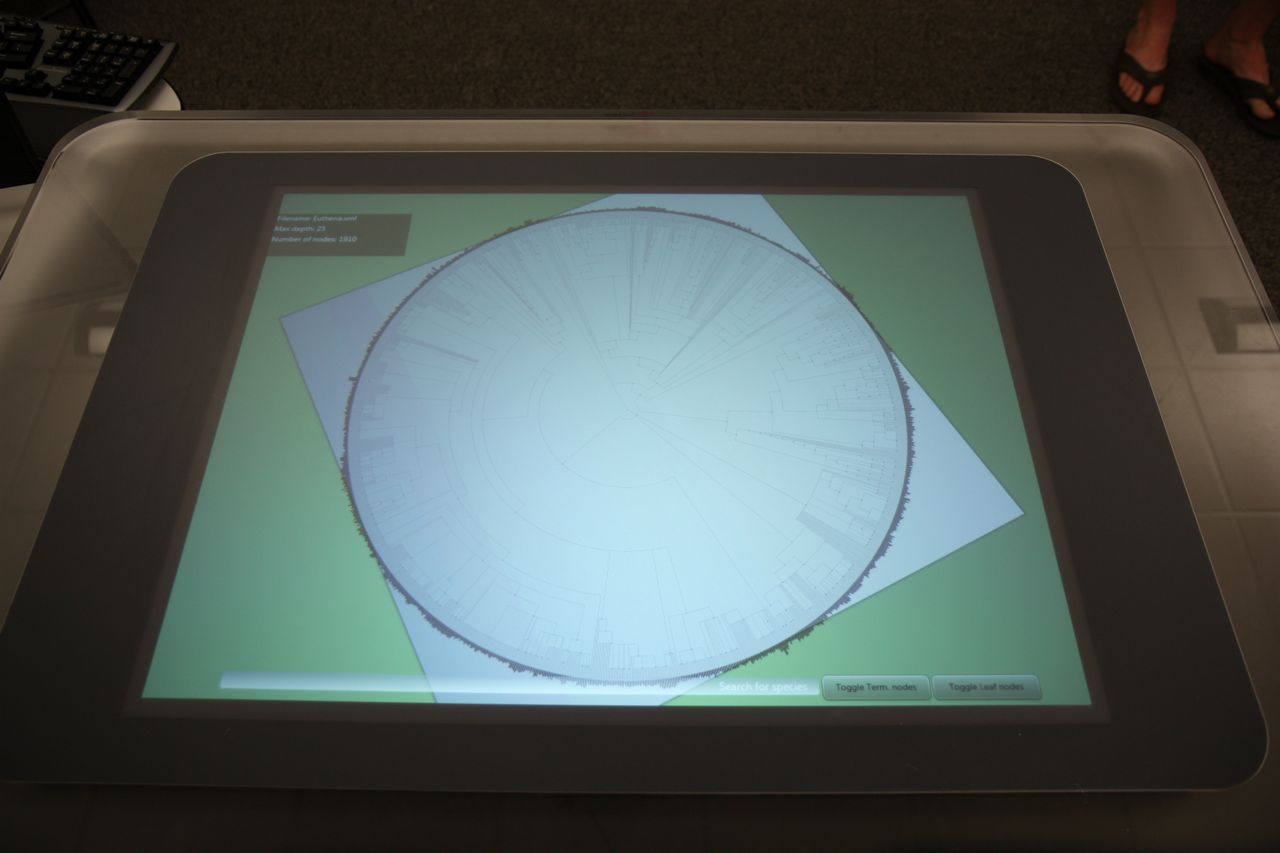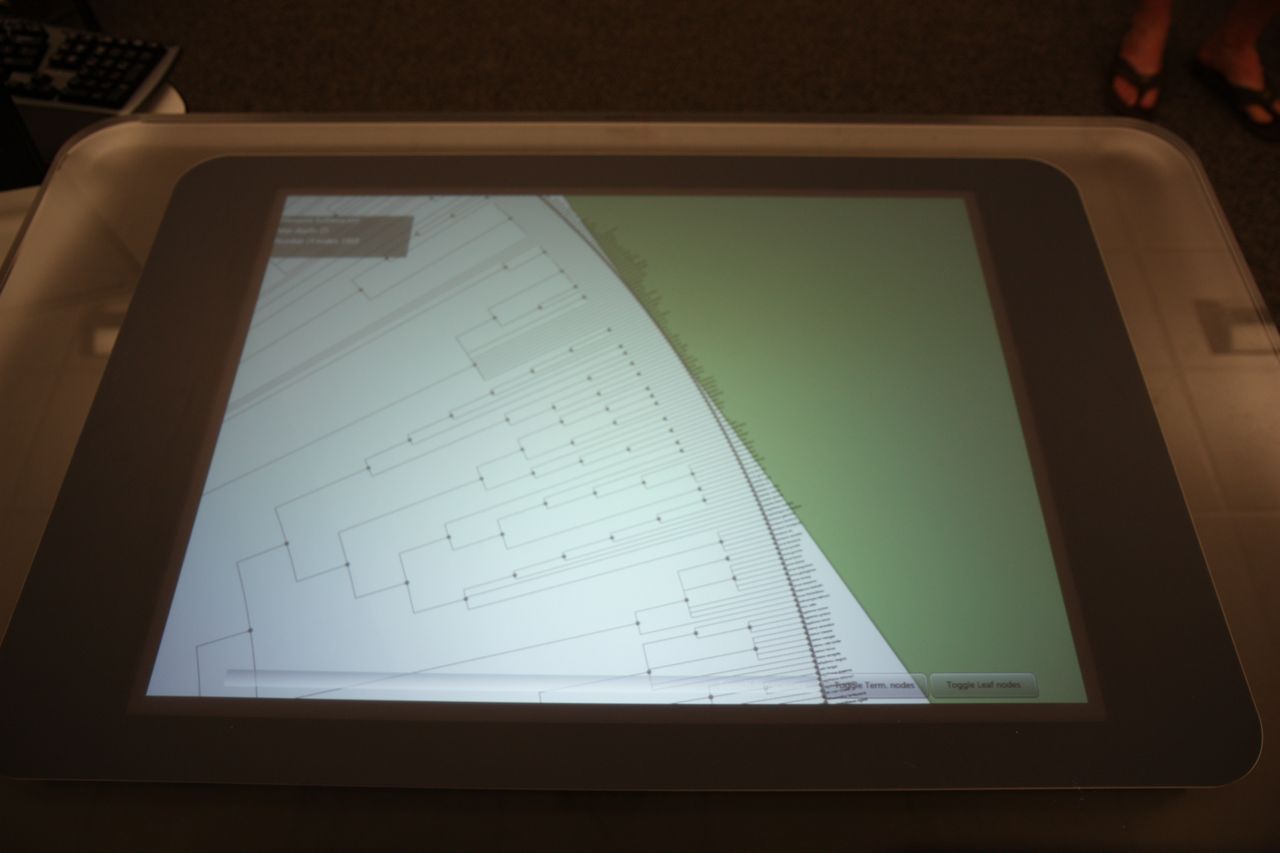 Treepanorama / MS Surface (WPF/C#)
INVOLV is a research project that combines cutting-edge interactive technology with emerging information visualization techniques to create innovative explorations for large hierarchical data sets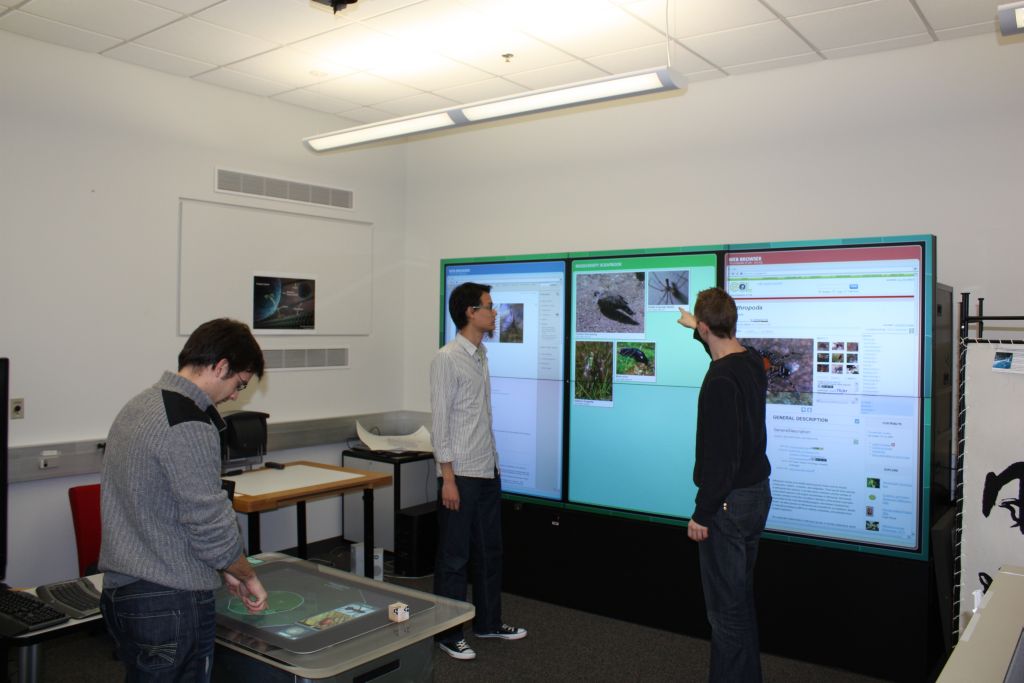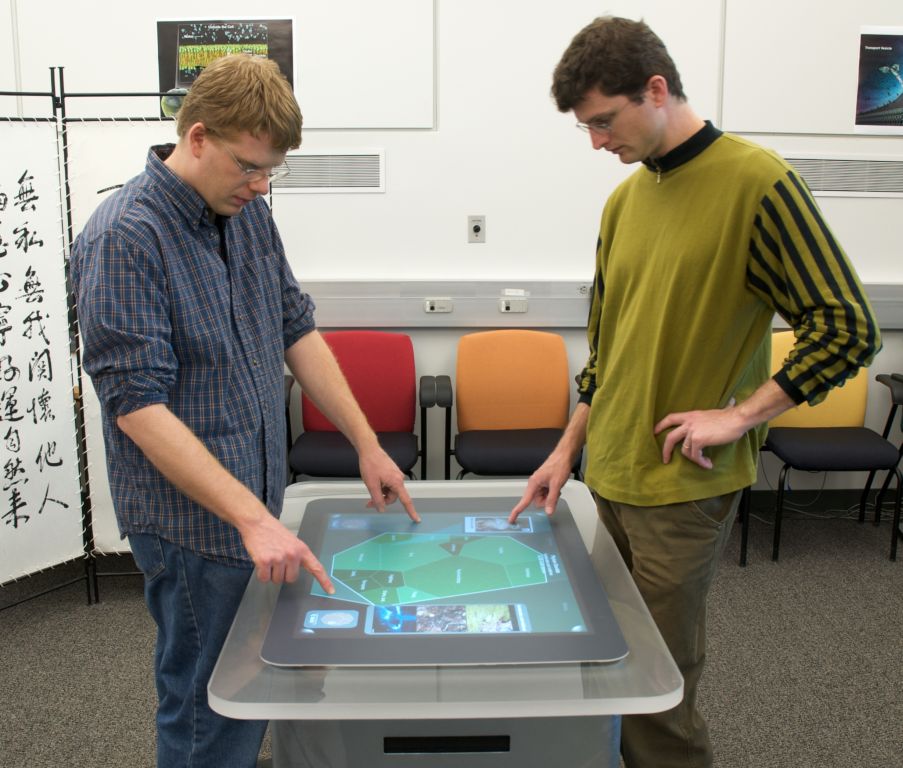 (left) Modified datawall application (in this picture: Bertrand Schneider, Laurence Muller and Alan Dunne). (right) Involv by Michael Horn
This application is designed to be a collaborative activity to teach undergraduate students about phylogeny and to prevent misconceptions about evolution. The system guides the students through a set of steps required to construct a phylogenetic tree based on morphological and DNA sequence data.
Since this project is still active, more media content will be released in future!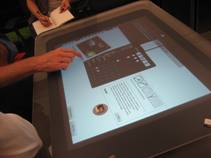 Treepanorama / MS Surface (WPF/C#)
* update: 27 November 2010 *
Old footage from personal projects: Touch tracer and Real time fluid dynamics running on the UvA-MTT