Inspired by other FTIR prototypes I decided to use an aluminum frame. The main reasons for are because its cheap and strong.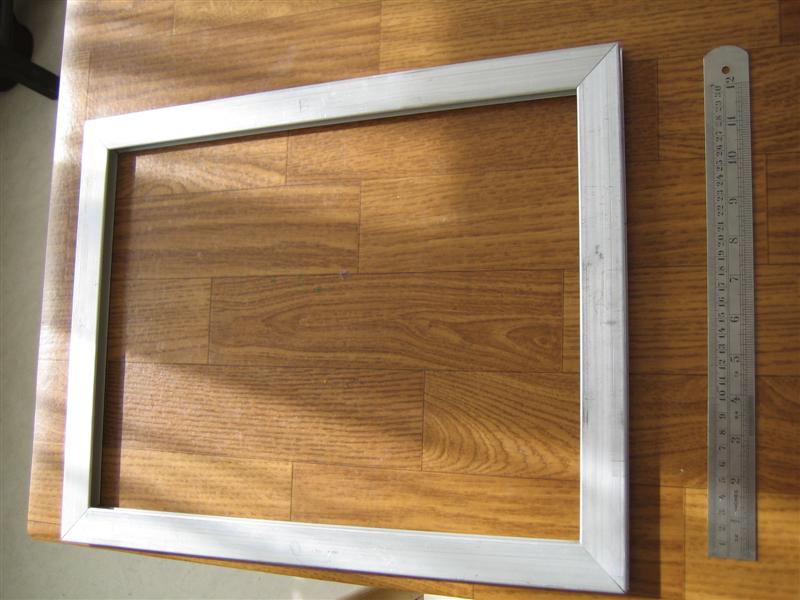 Before actually working on the frame, I made a drawing in AutoCAD. Within this drawing I could easily calculate the amount of IR LED's I would need and at the same time see how the IR light beams would spread.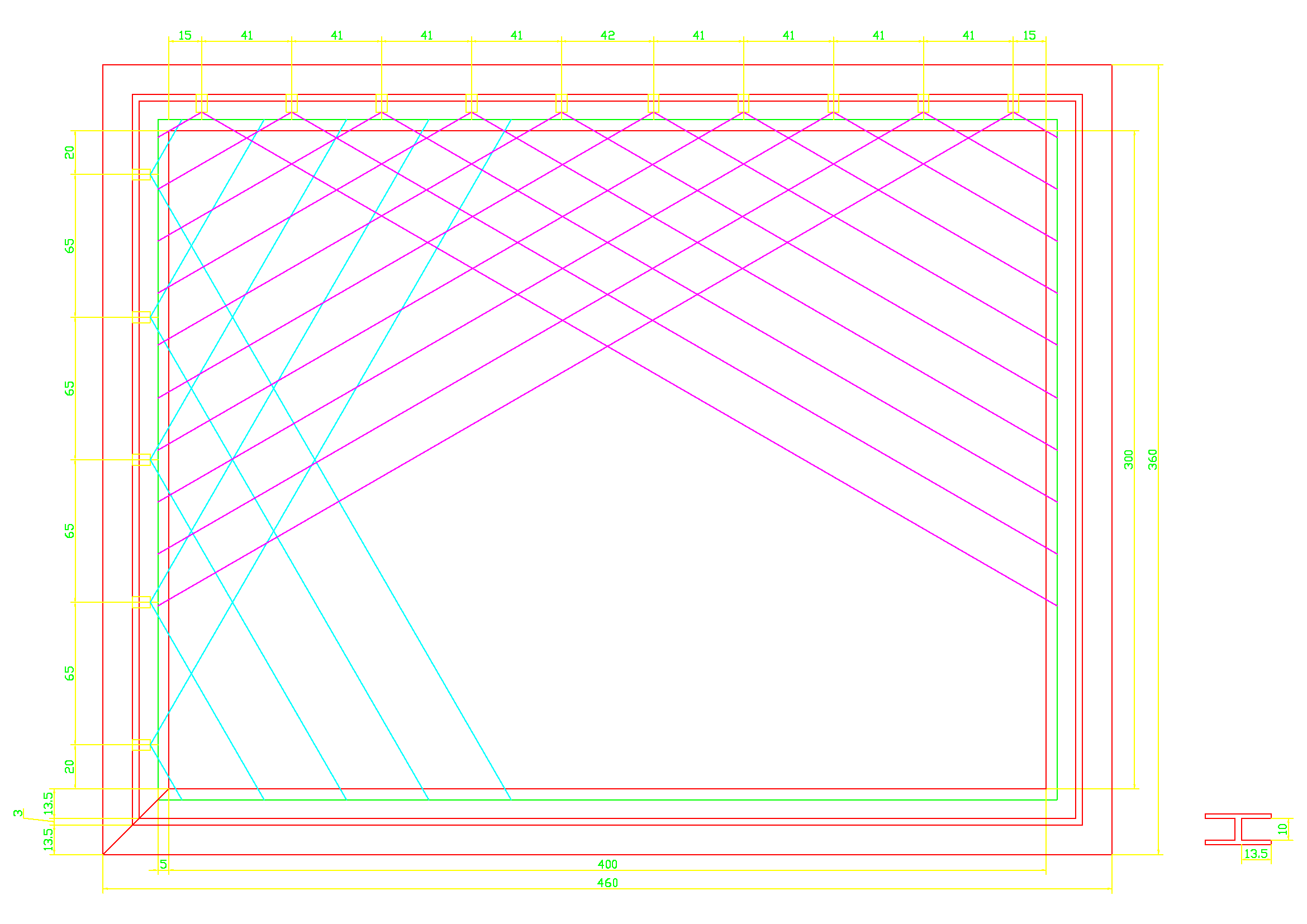 FTIR Prototype Drawing
The local tool shop was friendly enough to cut the aluminum frame (H shaped) into the sizes of my drawing.
So at home I just needed to remove the edges in 45 degrees.
Needed equipment:
– Saw (for aluminum/iron)
– Mitre Block
– Clamp
– Workbench
– Drill
– Drill bits (multiple sizes)
– Punch
– Hand-file
First I mounted the aluminum frame in a Mitre Block. To prevent it from moving during sawing, I used a clamp.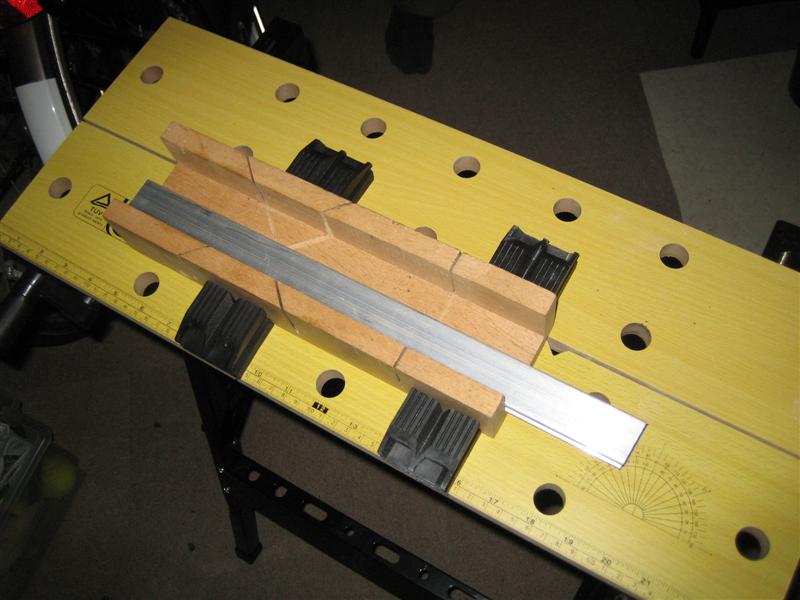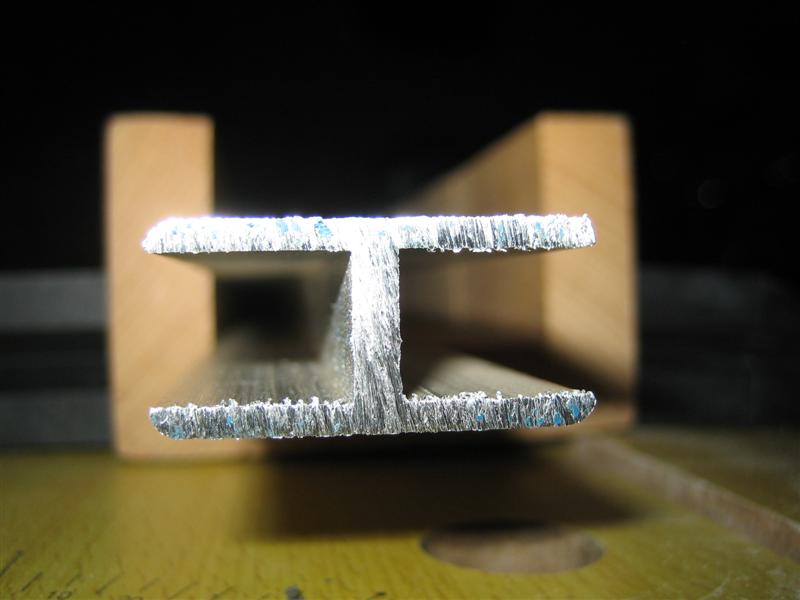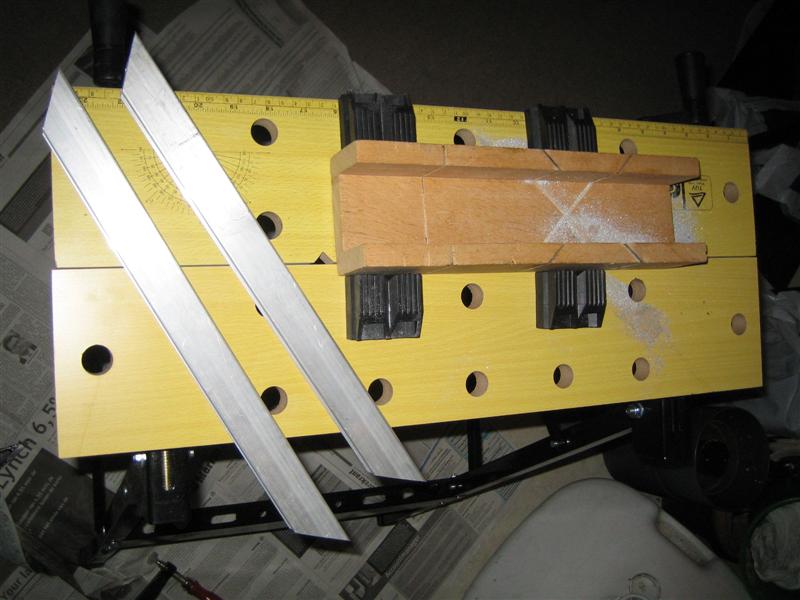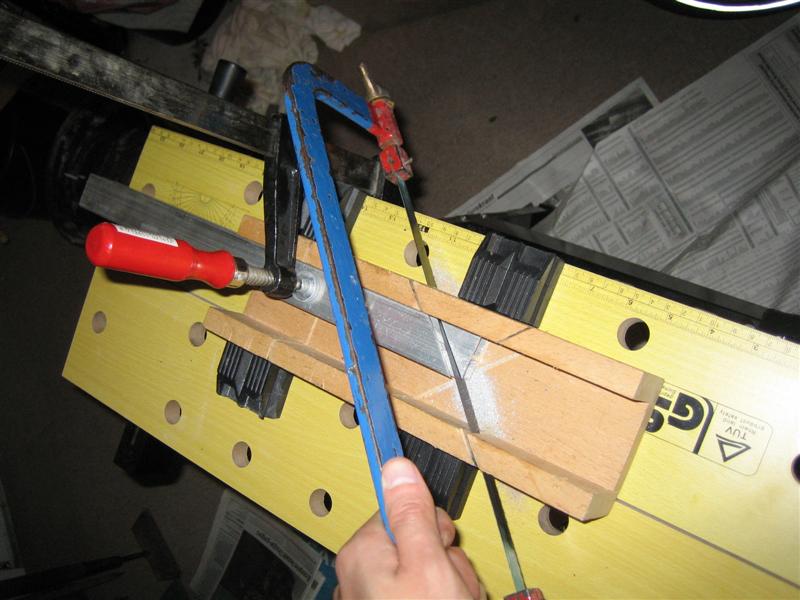 After sawing, I used a Hand-file to smoothen the edges. It fits nice: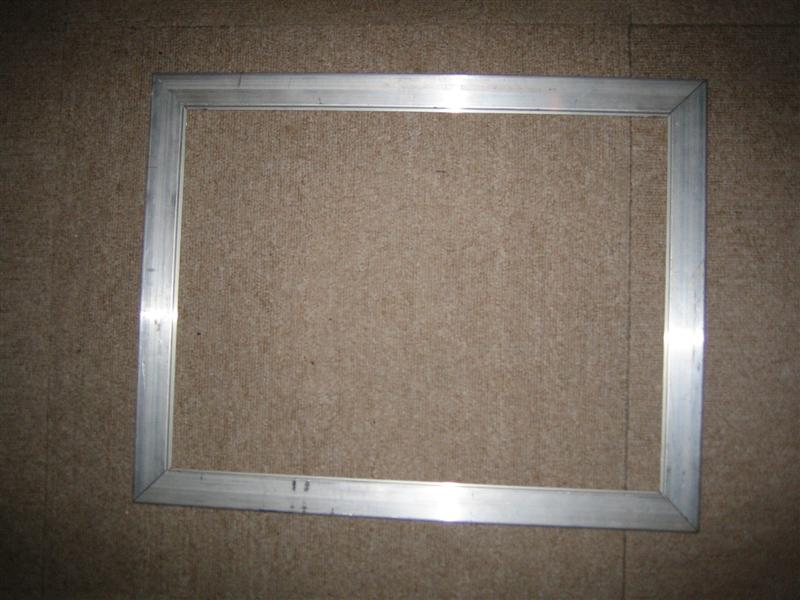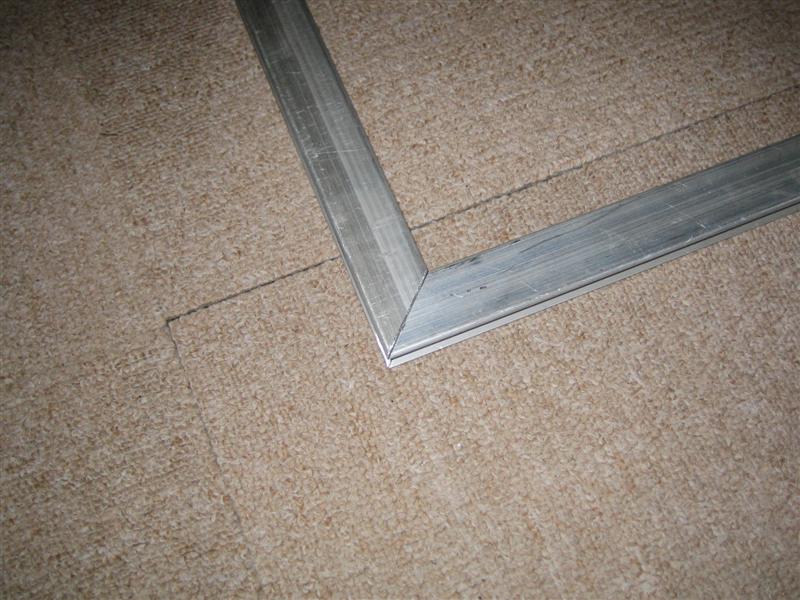 Next step is drilling holes for the LED's. Before drilling I used a Punch to make sure the Drill won't shift during drilling.You could start with a small Drill bit but I just started with 3.5 mm and after that I used 5 mm (which is the size of my LED's).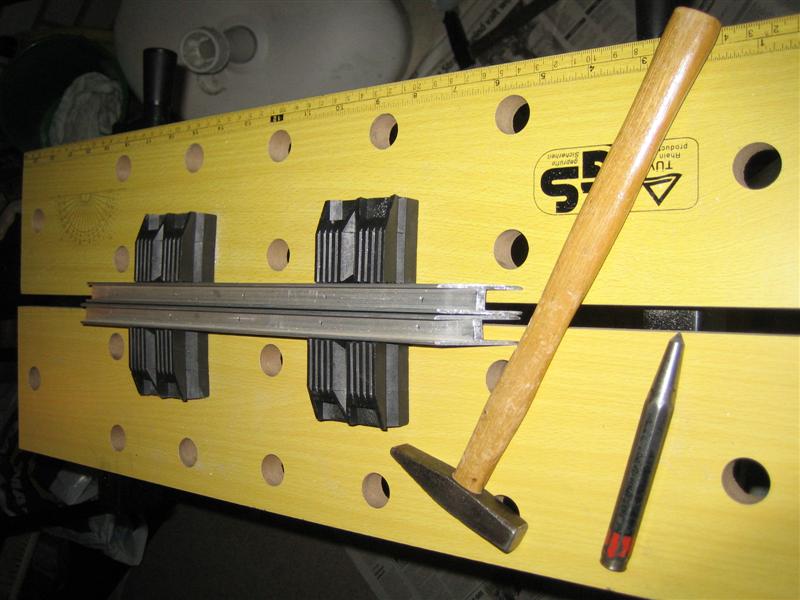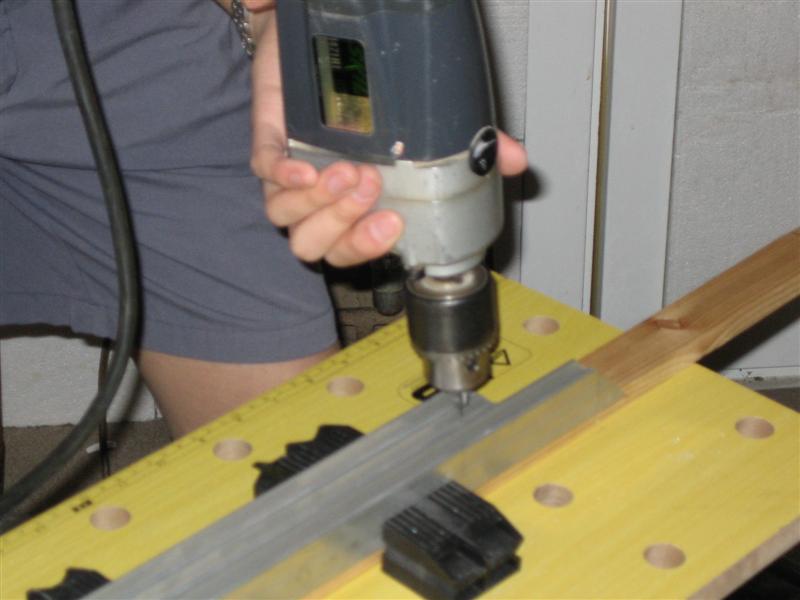 Almost done…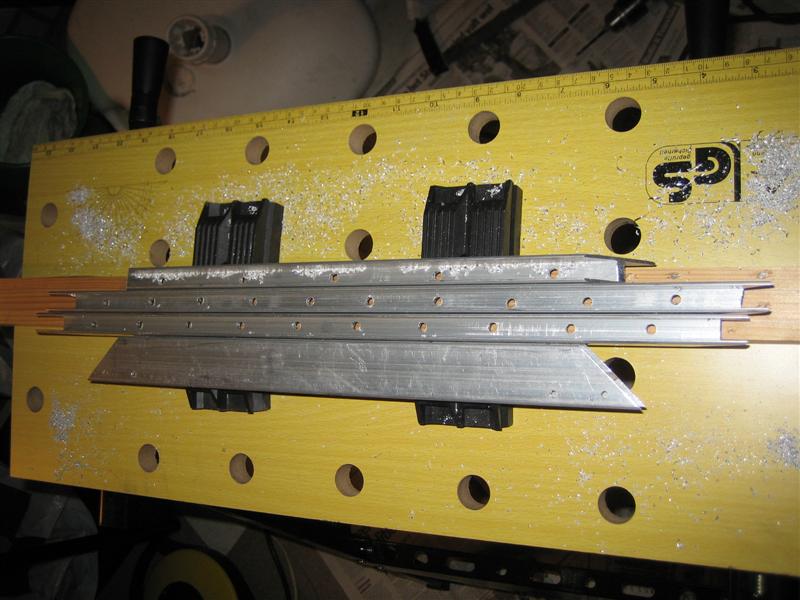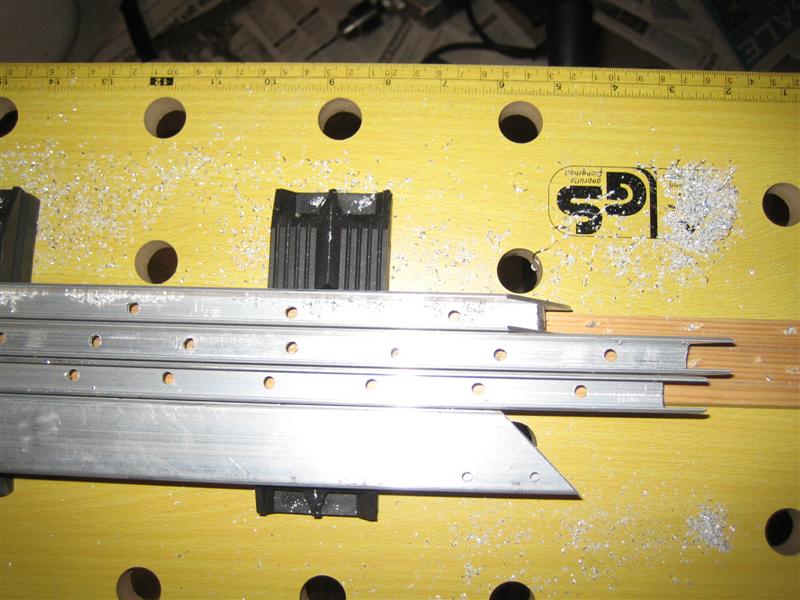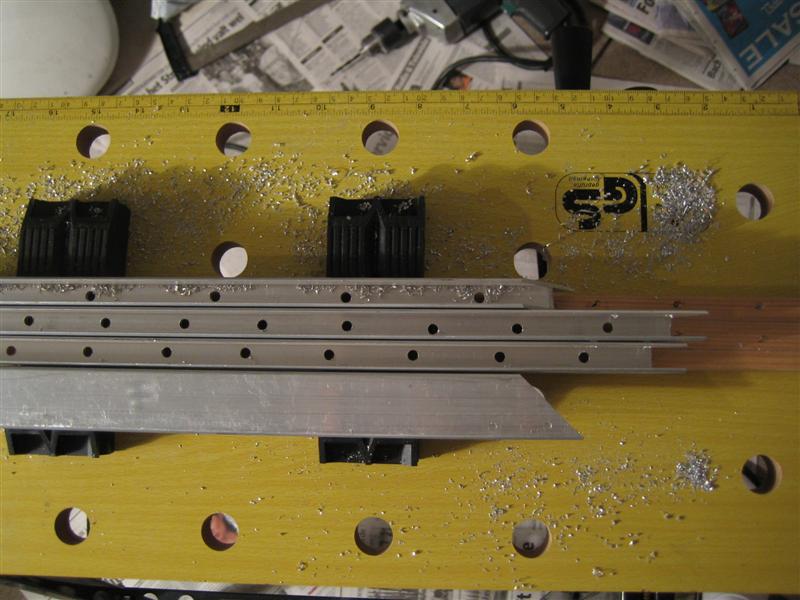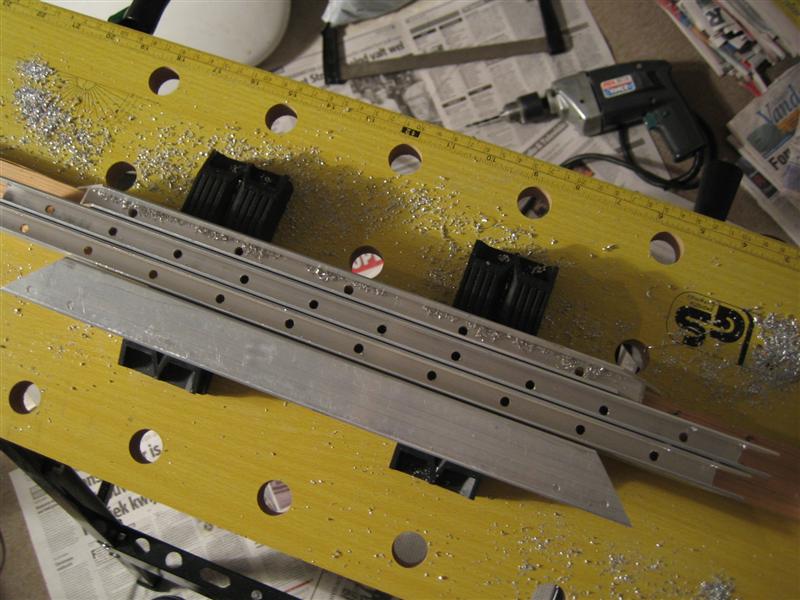 To keep the parts into place I used a construction like this: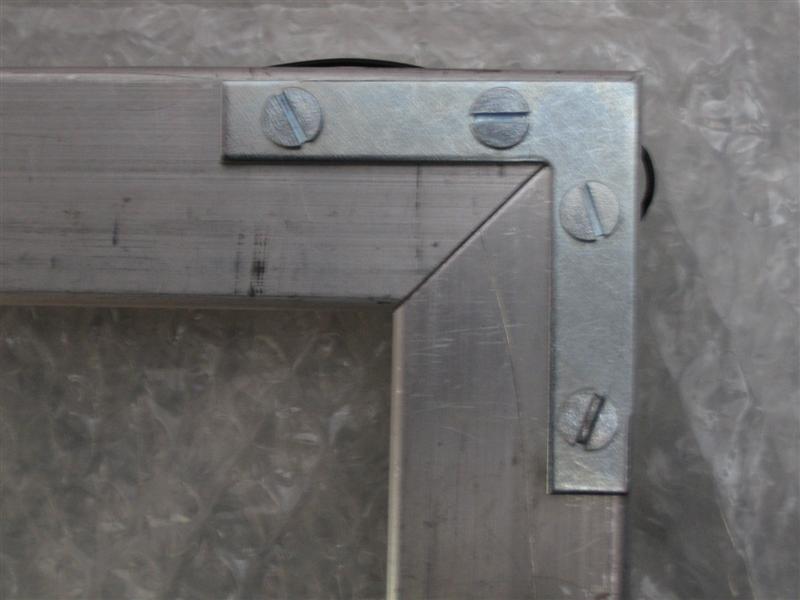 Next time I'll cover soldering the LED's…