In this final step of building the FTIR prototype I will cover the soldering of LEDs.
In my previous blog post I already calculated that 30 LED's would be enough to cover the entire plate.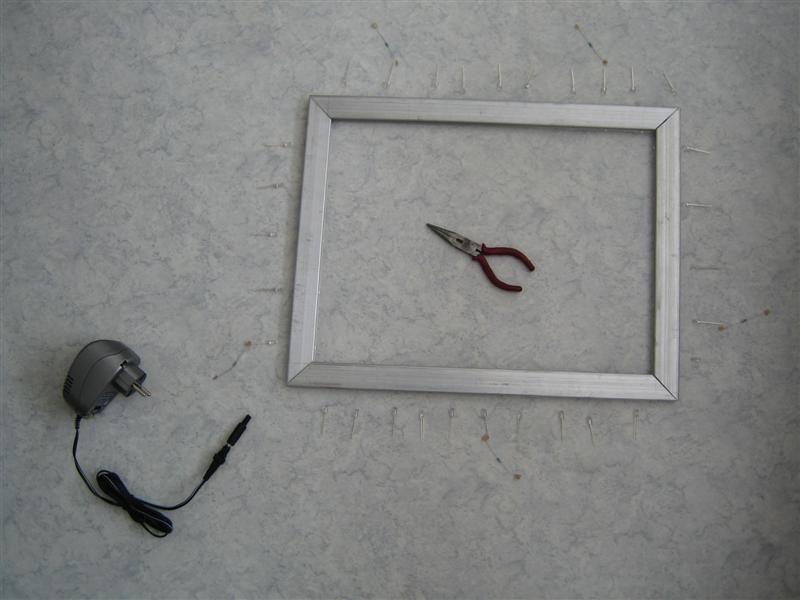 As power source for my LED's I will be using a 12V DC Adapter (1000 mA).
To calculate the LED array and the amount of needed resistors I used an internet tool the LED Wizard.
According to the wizard I should create 5 array's of LED's. Each array should contain 6 LED's and one resistor of 68 ohms.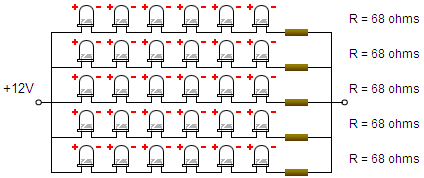 Needed equipment:
– Workbench
– Soldering iron
– Solder
– Wires and resistors
– Needle-nose pliers
– A steady hand
– Toilet paper!
Bending!
First you should bend the legs of the IR LED's. I would recommend using Needle-nose pliers to prevent breaking a leg. Also don't bend it more than once.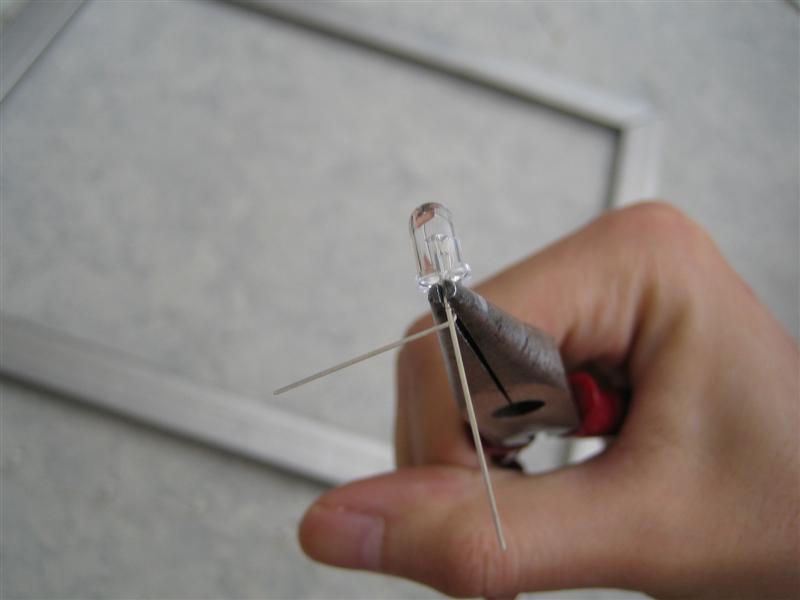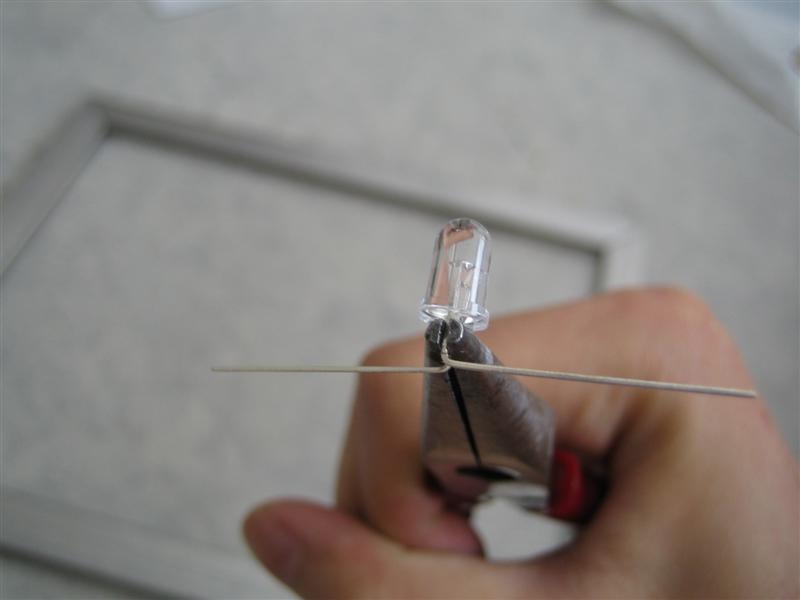 Be sure to check the holes you drilled, you really don't want to get them stuck in there. To prevent the LED's from being damaged, you should make them a bit larger than the diameter of your LED.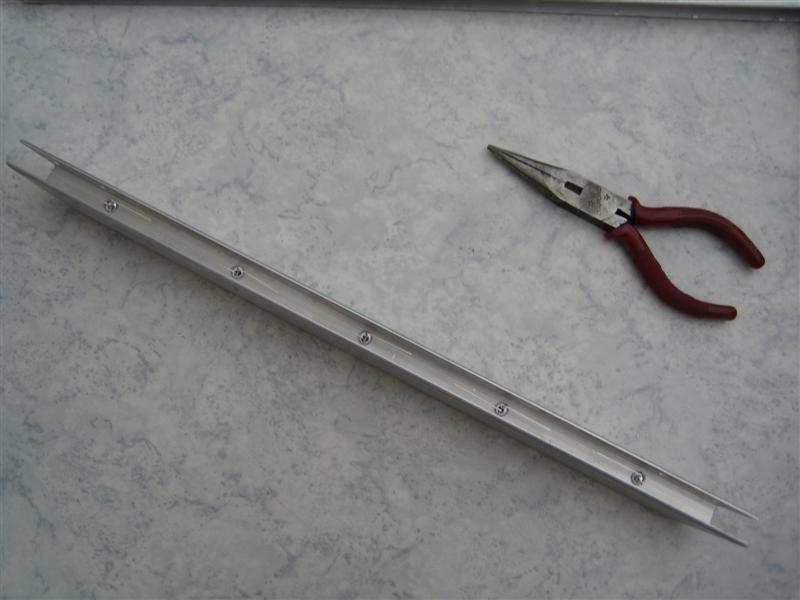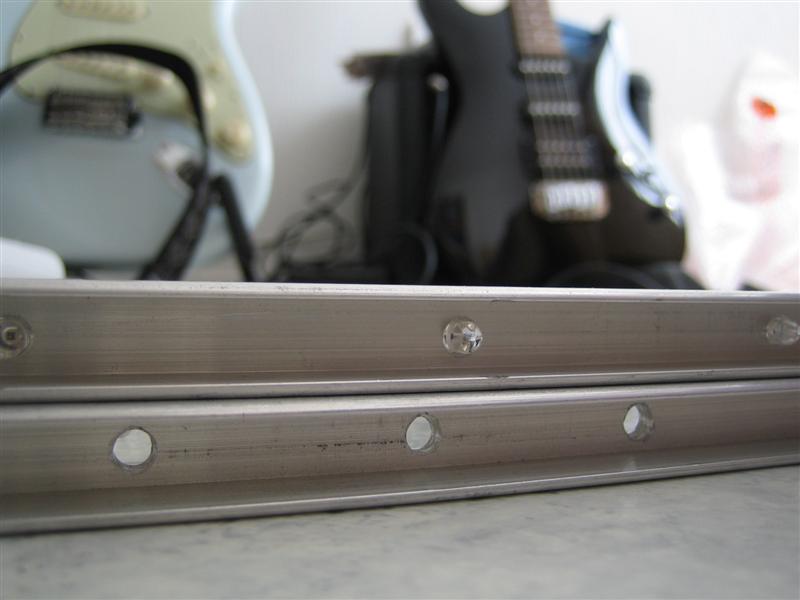 Soldering
Well I didn't made much photo's during soldering. But some general hints, don't heat the legs of the IR LED's too long because you probably end up melting the LED. Also whenever possible you should try soldering on some plate instead of what I did… soldering inside the small frame. However it makes it twice as challenging though :P.
After soldering 3 sides, it's time to put in the acrylic plate. You might want to use some toilet paper to keep the acrylic plate centered (The acrylic plate should not be touching the LED's). Now closed the frame and continue soldering!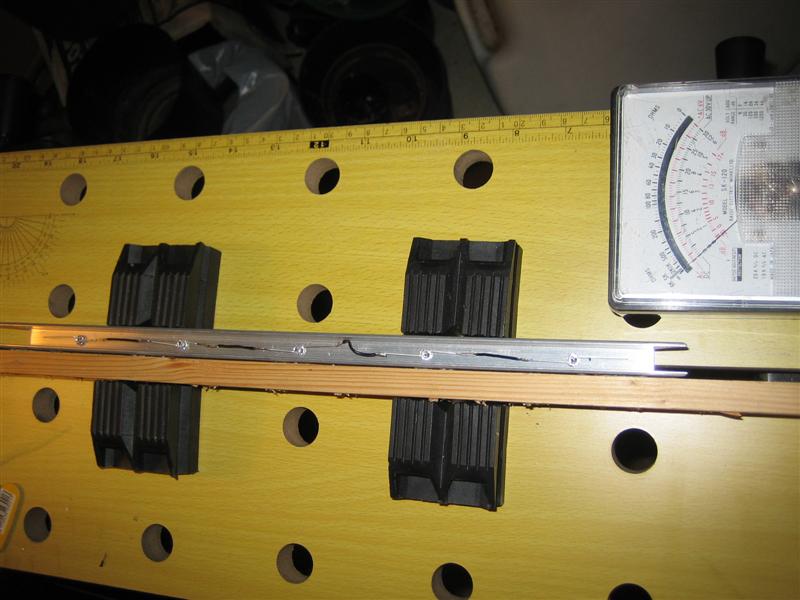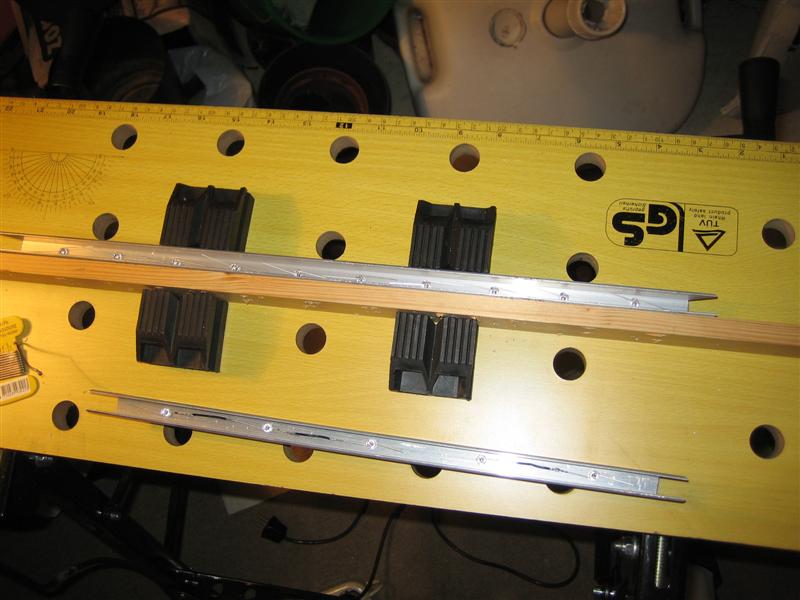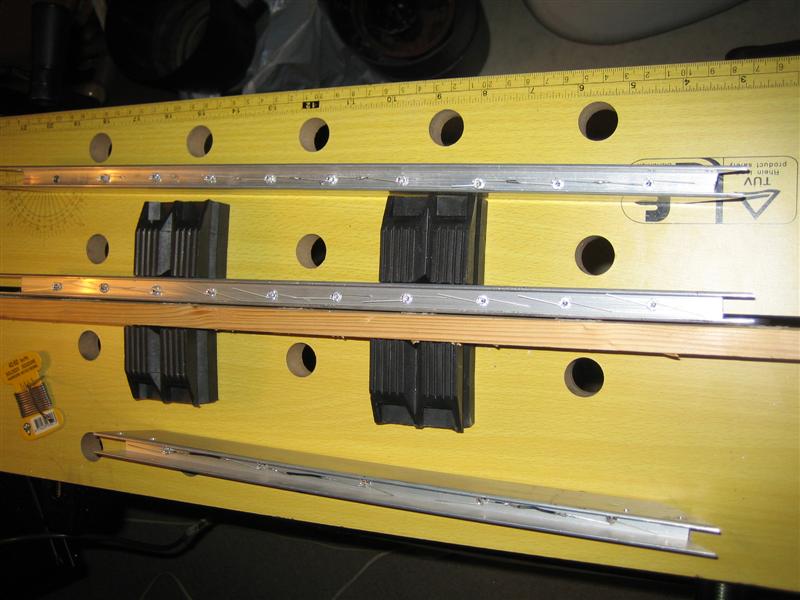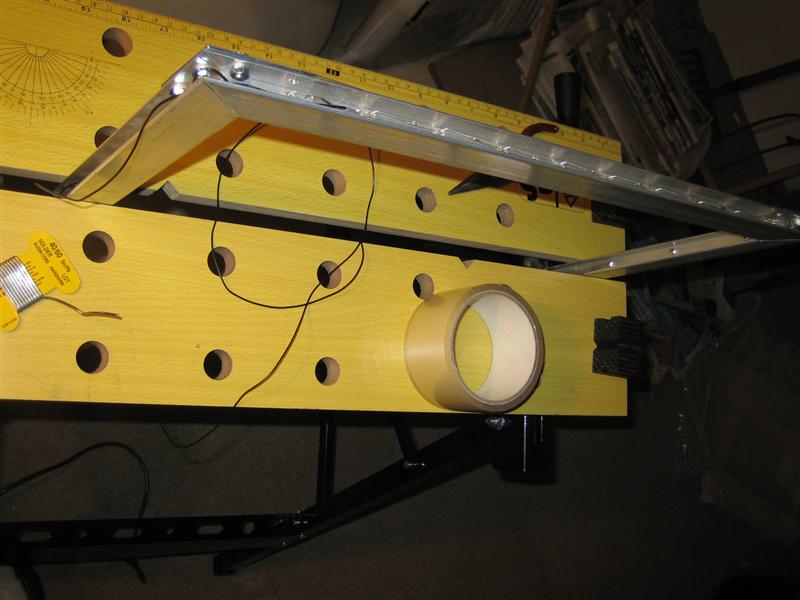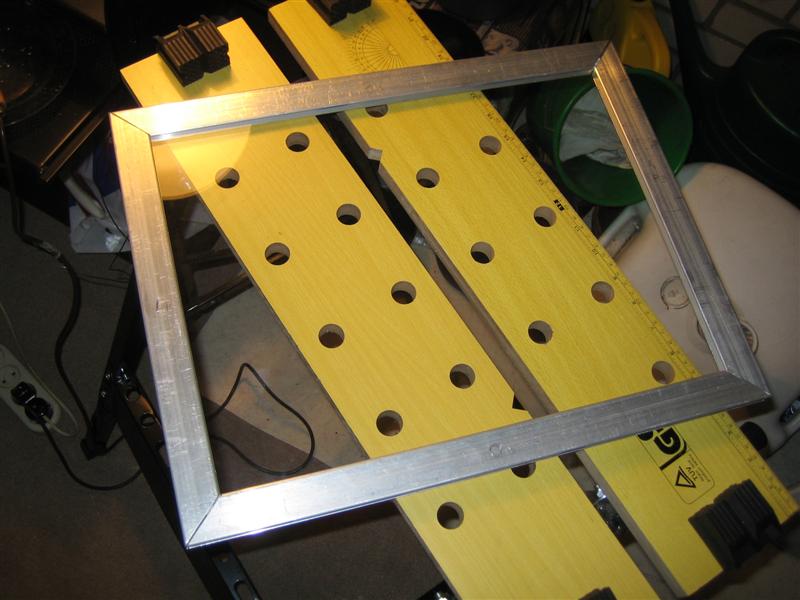 Almost done, just need to attach the power plug…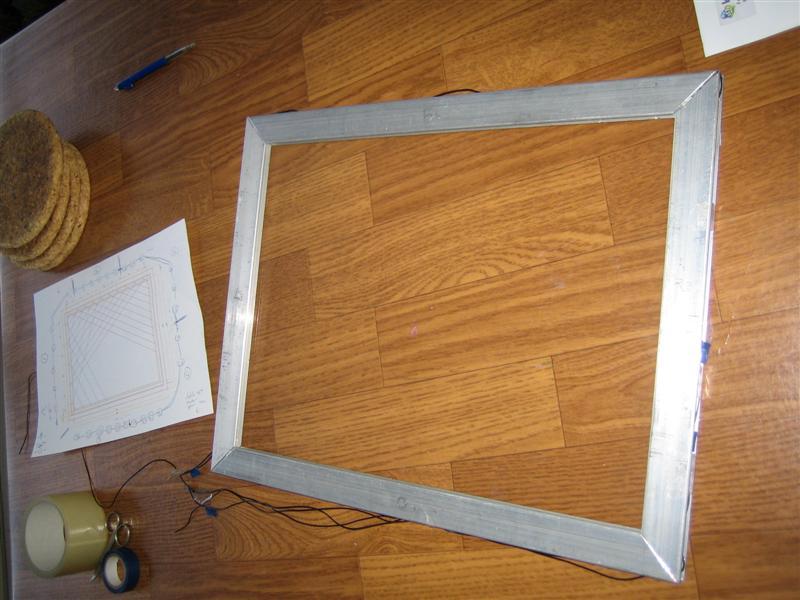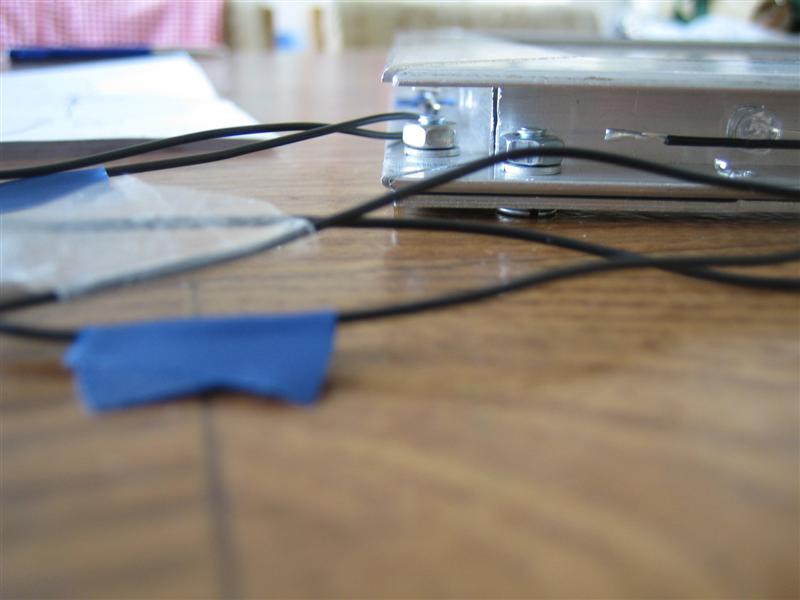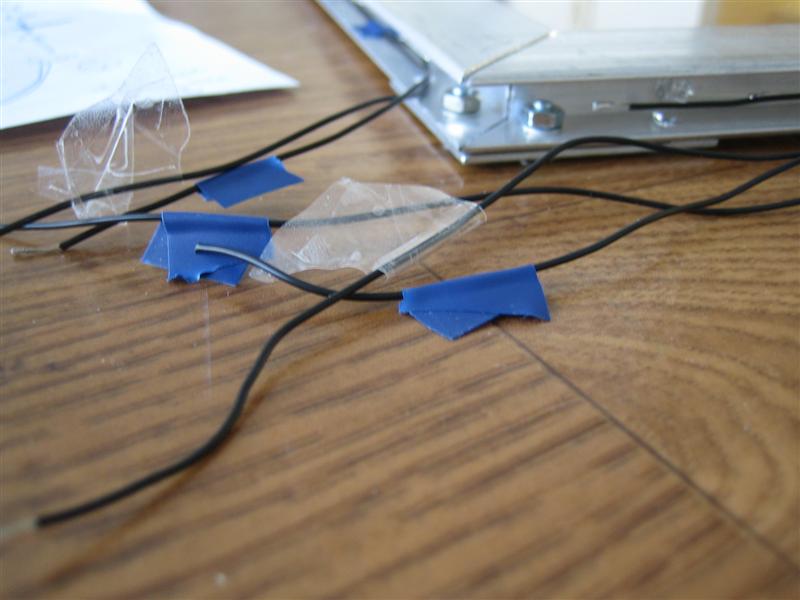 A new FTIR screen born…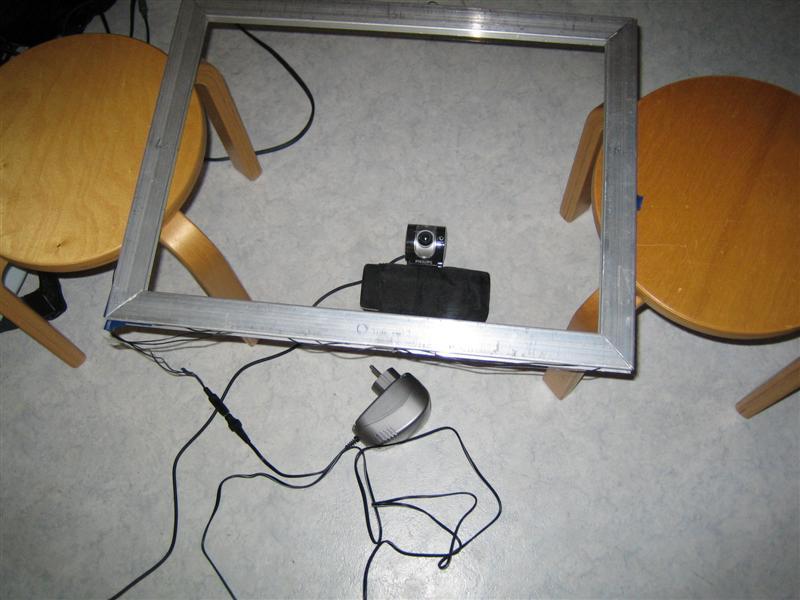 Coming up: First tests on the FTIR screen…