Since the start of my project, I wanted to do a multi-touch media application which could be used for organizing photos and videos. I started my first attempts with using the languages C++ and OpenGL. However this was more difficult and more time consuming than I hoped for.
Fortunately Whitenoise already had created a basic photo organizer in Flash. The only problem was that it was using images from the popular photo site Flickr. Because I prefer to keep the content local (so I can moderate the content being displayed), I first modified the actionscript files of the FlickPhoto application to read local data.
Surprisingly it was not difficult to extend the project and I implemented a few extra classes to get the videoplayer working. A few examples images can be found below. Because this application is running in Flash you should use osc.exe and the FLOsc proxy. Of course you can use your own images and video with this application. However video files need to be converted to FLV. Please consult the readme.txt of the zip file package for more information.
– Enjoy!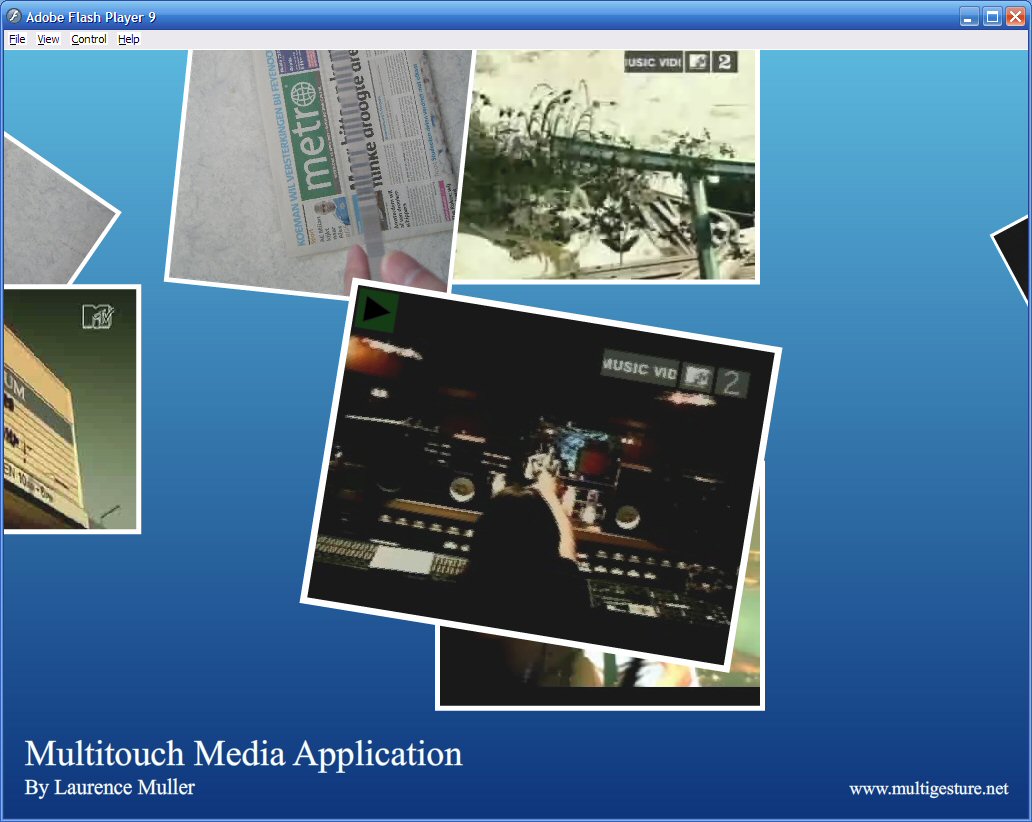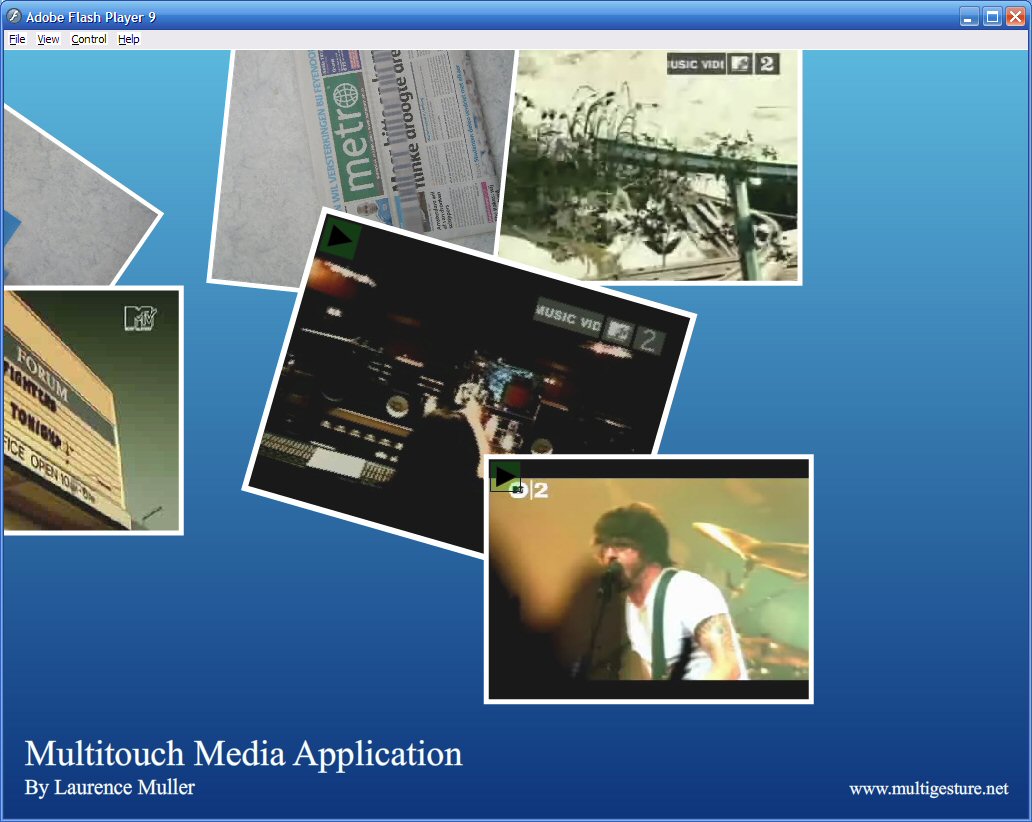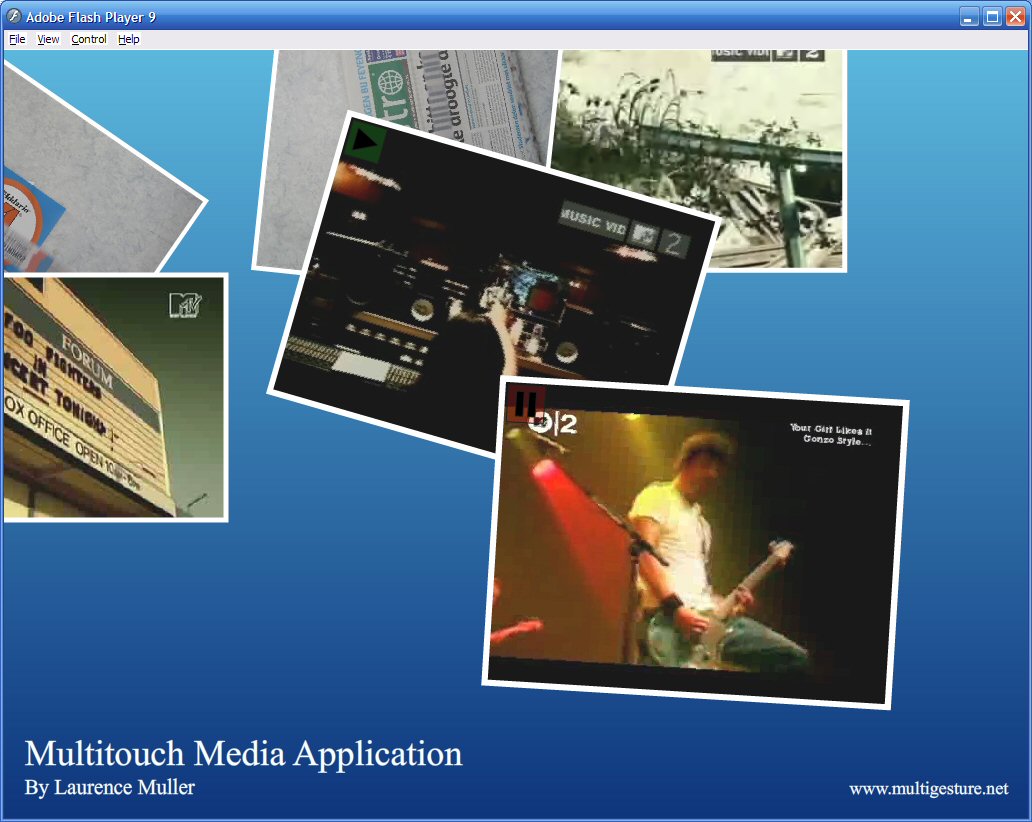 Download:
Multitouch Media Application v0.1
* update 14 sept. 2007 *
My new lens arrived today so I could finally test my table (DI)!
Photos: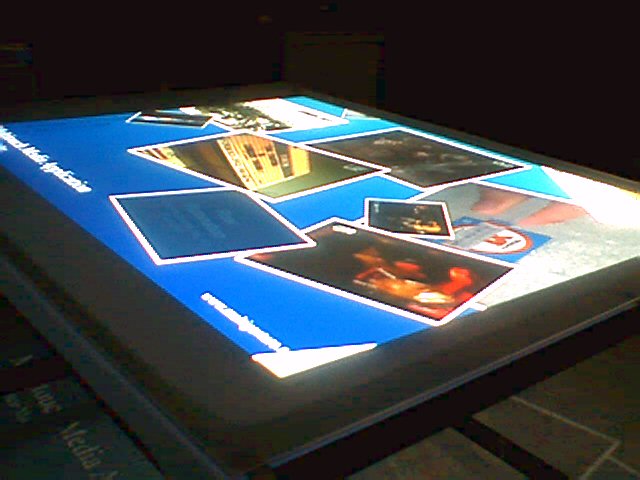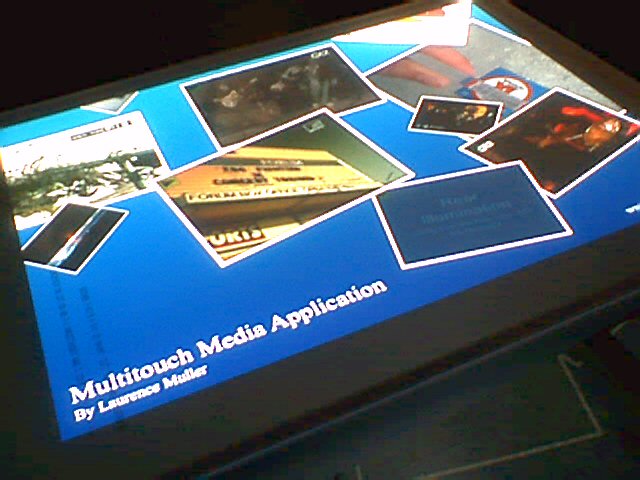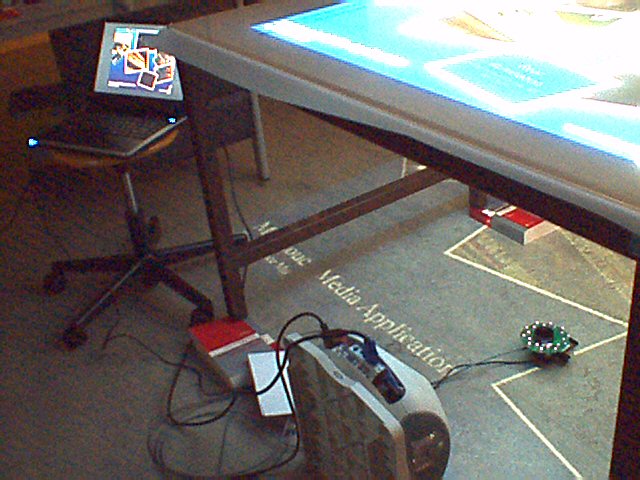 Youtube: