Last weekend I code a keyboard in actionscript and added it to the Multitouch Media Application. At this moment you will only be able to type text into the yellow square. Due some bug in touchlib/TUIO the shift button won't be released when you release the shift button physically. Use the shift_up button to 'release'.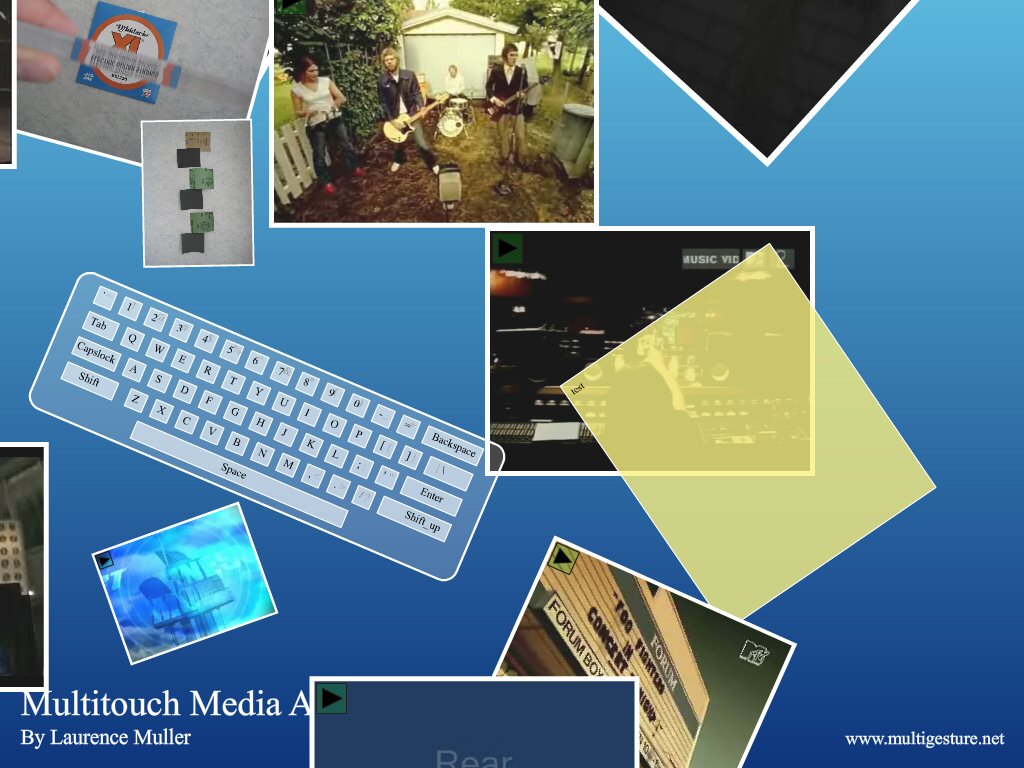 – Have fun with thisone!
*update 18-09-2007*
Yesterdays release had some bugs on rotation (only the onscreenkeyboard and the notepad), v2a solves this issue. v2a now allows to rotate and scale the entire surface aswell. Usage: get v2 and put the v2a version in the same directory. You might want to edit the *.bat files to the filenames of v2a.
Download:
Multitouch Media Application v2
Multitouch Media Application v2a – *update*
To install v2a: Download v2 and unpack it to a directory. Download v2a and place the binaries in the directory of v2.